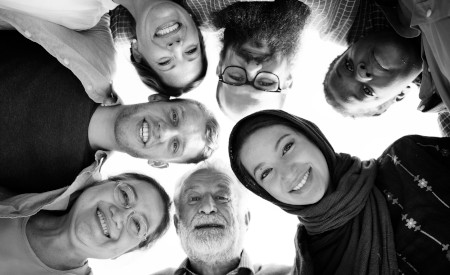 Classes that fit you
Every English language student is different. You all have different strengths and weaknesses. One student might be fantastic at oral communication but be very inaccurate grammatically. Another student might be able to understand grammar very easily but find it difficult to produce a sentence when speaking. Other students might have a huge vocabulary but poor pronunciation skills.
Your English language needs
English Only classes recognise the fact that we are all different and classes are tailored to the individual student. Before your first class, you will be asked about your learning objectives. Your classes will then be built around you and your English language needs. This means that every class is an important class. There are no wasted classes. There is no wasted time.

Classes are carried out over the Internet so it is very important that you have a fast, stable Internet connection.
It's important to have a desktop computer or a laptop for the classes. A tablet will work but using a phone, while possible, is less than perfect. It's difficult to read shared documents on a phone screen.
Always check your connection before your class starts.

You will need a good quality microphone and a pair of headphones to get the maximum benefit out of your online classes.
It's also helpful to have a webcam but these are not needed in every class.
The equipment on your laptop might be good enough but it's important that you test it and know how to adjust all settings.
The classes work much better if communication is easy and clear.

Classes are carried out using Zoom. This software allows easy communication and screen sharing. This means that our classes can flow smoothly without technical problems.
It is not necessary to download and install Zoom because students can access their classes using a web browser.
Zoom is free software and it is easy to install if you prefer to sign up and download it. This is highly recommended.
Classes
English Only classes are booked in blocks of sixty minutes. The more classes you book, the cheaper the classes become.
All classes are carefully planned and tailored to the needs of each individual student.
Class sessions are scheduled in advance so that you can plan your time and are easily able to attend your class.
Feedback
It is possible to receive detailed feedback on your English as part of each sixty minute class. The feedback is written but sometimes the whole class is recorded and sent to you as a video or audio recording. This creates fantastic listening practice. Written work, especially for examination preparation, will receive detailed correction and analysis
Studying in the UK?
If you are planning to study English abroad for a period of time, it is a good idea to learn as much as you can before you go. Then you can hit the ground running. You won't need time learning the names of tenses and finding your feet in English. You'll be able to benefit from your classes abroad immediately, from the moment you arrive. It's amazing what a difference a few classes make before you go abroad to study.